Autocar
Volkswagen ID4 India launch details, CBU import plans and more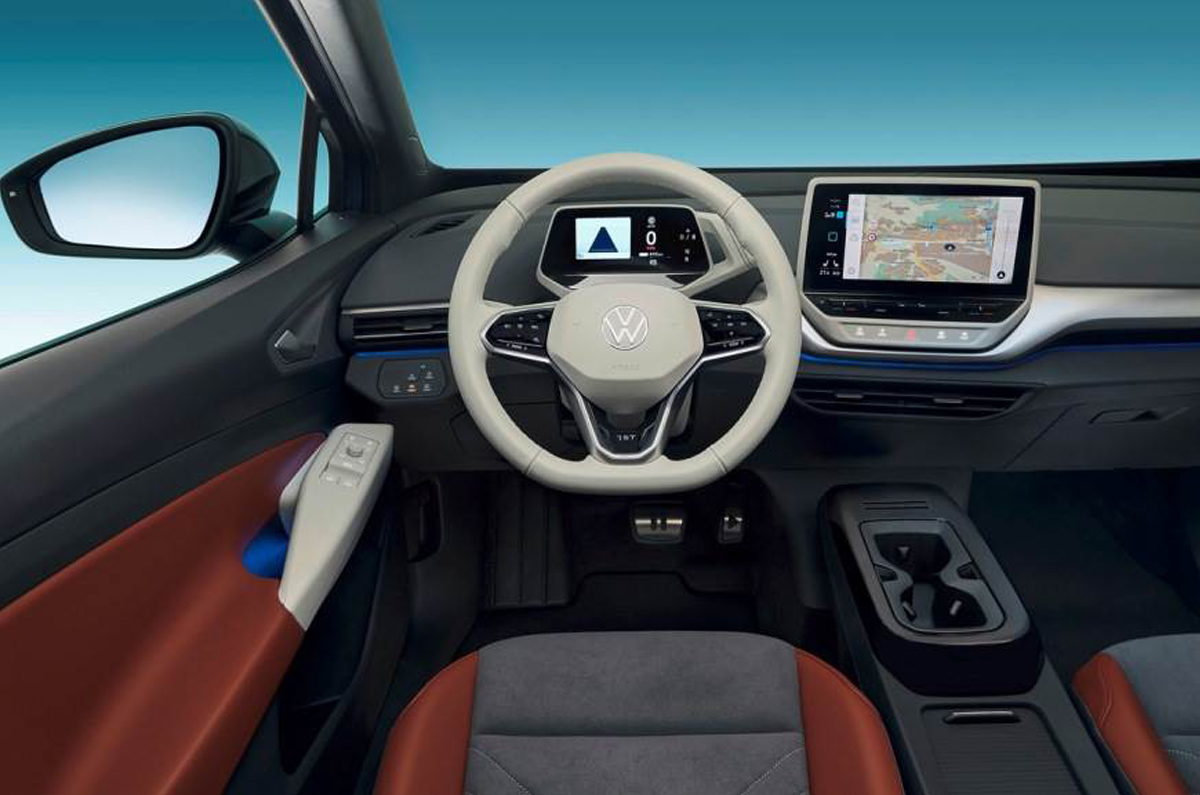 Volkswagen will start testing the ID.4 in India with a couple of imported units from August-September this year.
With the Volkswagen Virtus launch having finally taken place, the brand's India 2.0 project is complete for now, and next on the cards is electrification. The VW ID.4 electric crossover will be the car to introduce the EV sub-brand to India, and it has now been confirmed for a 2023 launch.
Volkswagen to begin testing ID.4 in India by September
Will be launched in India in limited numbers in 2023
ID4 gets range of up to 520km on WLTP cycle
Volkswagen ID.4: CBU import in limited numbers
While the Taigun and Virtus will be generating the volumes for Volkswagen India, the brand also has an expansive global portfolio, and with the increased interest in EVs in India, the ID brand seems like a logical course of action.
Speaking to Autocar India, Ashish Gupta, Brand Director, Volkswagen India, said, "This year, in August or September, you'll start seeing the ID.4 on Indian roads, which we will be bringing for testing purposes, and that will lead to a launch in limited numbers next year."
This strategy has worked well for Volkswagen India in the past. Models such as the Tiguan AllSpace and the T-Roc were brought in as CBU imports in limited numbers, and were also sold out pretty quickly, In fact, Kia has adopted a similar EV strategy, importing the EV6 flagship in limited numbers first, with more affordable, locally assembled models in the pipeline.
However, Gupta acknowledges that mass-production of EVs can only happen in the second half of the decade. He says, "The supply chain is just not there in India. Even if you start today, for anybody to setup that localized supplier base, it's a 3 to 4-year project. That of course is the end goal, but to reach that end, there are a few steps before that."
Volkswagen will thus be using the ID4 as a testbed, not just for the product itself, but also to evaluate the electric ecosystem and its own internal and external operations to make a viable business case for EVs. Only then can the brand eventually move to local assembly and then full localisation.
What is the Volkswagen ID.4 EV?
The Volkswagen ID.4 was globally revealed in September 2020 and is essentially a production version of ID Crozz concept that was even showcased in India at the 2020 Auto Expo. The ID.4 is a born electric vehicle, based on VW's modular MEB platform with a skateboard architecture, which also underpins the upcoming Skoda Enyaq iV,
The ID.4 wears a very futuristic look with full-width light bars and sleek LED headlamps and tail lamps. It's characterized by steeply raked A-pillars, a strong shoulder line and generous body cladding all around. In terms of size, the electric SUV fits somewhere between the Tiguan and Tiguan Allspace.
The ID.4 has a minimalistic interior design. Most functions are controlled via a centrally mounted touchscreen, and typical of born-electric vehicles, there's no protruding central tunnel. The ID.4 also uses man-made leather for its upholstery to further the cause of sustainability. For more details on the ID.4's exterior and interior, click here,
Globally, the ID.4 is available in two specs. The single motor, rear-wheel drive ID.4 produces 204hp and 310Nm, and comes with a 77kWh battery that can deliver a 520km range on the WLTP cycle. There's also a dual motor, all-wheel drive GTX version that produces 299hp and has a range of 480km from the same 77kWh battery. It's likely we will get the latter, as Gupta did mention he is looking at bringing in the top-spec version.
What else is on Volkswagen's radar for India?
Apart from the ID.4, Volkswagen is also looking at other models that can be brought to India as CBU import. Gupta said, "On the performance side, there's the Golf GTI, the Polo GTI and there are customers who are fans of these models. I would definitely like to explore these models to give our customers the opportunity to have them. Even on the SUV side, maybe the Touareg can be brought here in limited volumes. These are the things I am looking at to keep the customers engaged with our brand."
While they may still be some time away, Volkswagen is clearly looking to diversify its India portfolio with models from its global range, even if in limited numbers via CBU imports.
Also See:
Volkswagen Virtus vs rivals: specifications comparison
2022 Volkswagen Virtus video review
As Slavia, Virtus debut, India a priority for VW in chip allocations