ABP News
Sri Lanka Inflation Reach Nears 30 Percent In April 2022 Sri Lanka Economic Crisis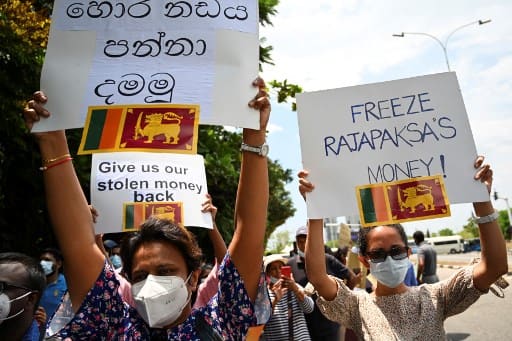 Sri Lanka Crisis: Inflation in Sri Lanka, which is facing severe economic crisis, has reached close to 30 percent in the month of April. At this time in the country, the general public is also worried about everyday goods. Apart from this, the prices of petrol and diesel have reached the sky. The Census and Statistics Office of Sri Lanka has given information about this by releasing the inflation data for the month of April on Sunday.
Inflation in March stood at 18.7 per cent
Let us tell you that due to the deep economic crisis, Sri Lanka's overall inflation reached about 30 percent in April due to increase in the price of food products, compared to 18.7 percent in March. According to the data, Sri Lanka's overall inflation stood at 29.8 percent last month. In this way, there has been a rapid jump in inflation in just one month.
Inflation reaches alarming levels
Food inflation has reached a worrying level of 46.6 per cent in April 2022. In its first month it was 30.21 percent. The reason for this is that due to the cash crunch, Sri Lanka is not able to supply even the essential food products properly, due to which their prices have increased a lot.
Expected financial aid of four billion dollars
The Sri Lankan government is expecting foreign aid of $ 4 billion to overcome the current financial crisis. For this, he has also contacted the World Bank and the International Monetary Fund. Recently, India has given him another loan facility of $ 500 million for fuel purchase. Earlier, India has also agreed to postpone payment of $ 1.5 billion from Sri Lanka.
Read also:
Shock to the customers taking home loan! HDFC also increased rates, know how much will your EMI increase?
ATF Price Hike: Shock to Air Travelers! Aircraft fuel getting increasingly expensive, prices increased by 3.22 percent