Food
National Iced Tea Day: If you are fond of tea, then try 4 types of ice tea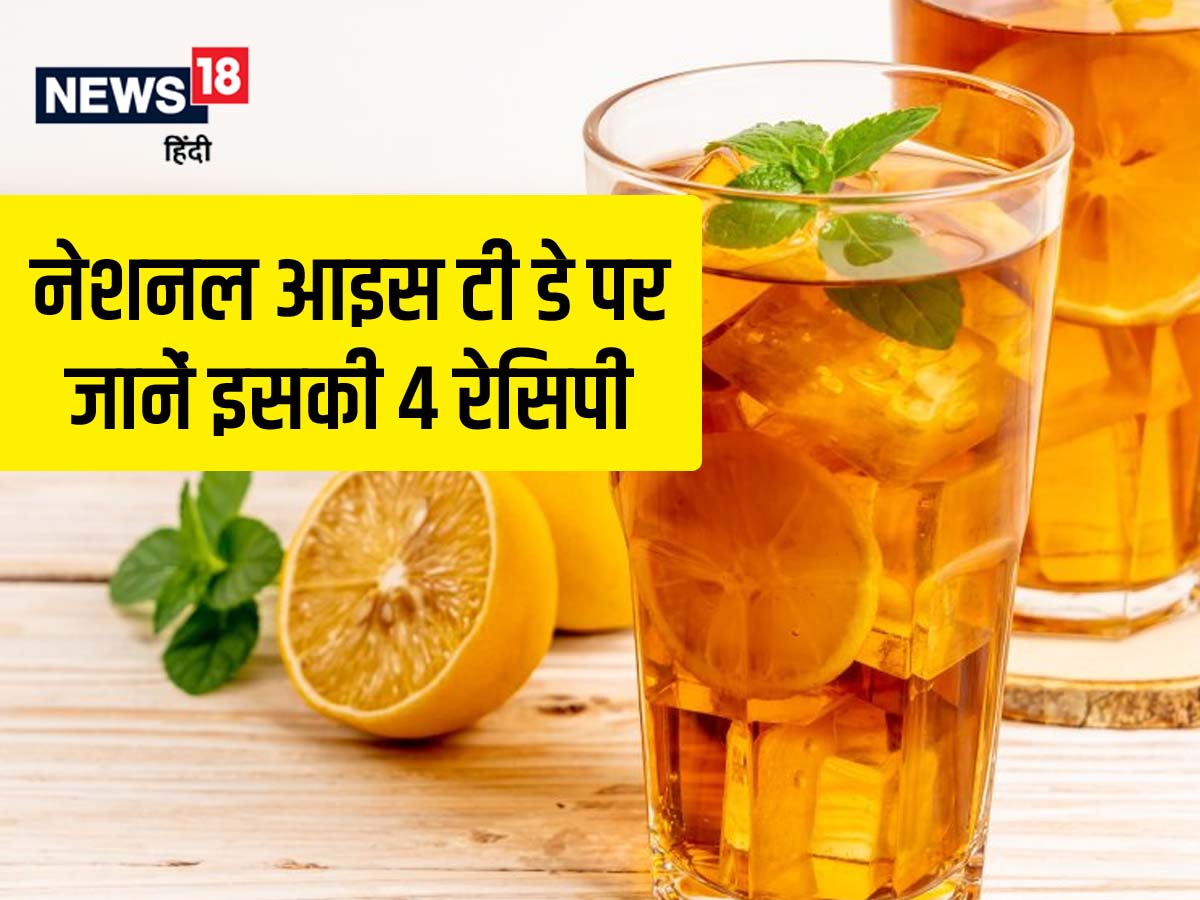 Tea is the habit of most of the people in India. No matter how hot it is, here tea lovers will be seen drinking tea on tapri-nook in the afternoon. Whether it is the beginning of the day or the farewell of the day (evening time), people keep on asking for tea. This is the reason why tea is discussed not only in India but all over the world.
Every year on 10th June i.e. today is celebrated as National Ice Tea Day. Now why and from when this day is celebrated, this question must be arising in your mind also. To quench your curiosity, we tell you some interesting things related to National Ice Tea Day and its amazing recipe.
Why is National Ice Tea Day celebrated?
You will be surprised to know that the history of ice tea is more than a hundred years old. It was started in 1870, but its discussion started after 1904. The reason behind celebrating it is related to celebrating different types of popular beverages present around the world.
History of celebrating National Tea Day is 100 years old
Another interesting thing related to tea is that it is produced especially in North America, North Africa and Europe. The trend of drinking ice tea increases in summer, as it proves to be effective in keeping away from the heat while making you feel refreshed. It is completely herbal and you can add or subtract ingredients according to your taste.
Also read: The taste and history of tea is full of adventure, know what are its merits and demerits
ice tea chilled recipes
Lemonade Ice Tea – To make this you need 3 cups water, 2 tea bags, 1 cup fresh mint leaves, sugar as per taste, 1 ice cube of lemon juice, 4 cups cold water and fresh lemon peels for garnishing. Boil mint leaves and tea bags in 3 cups of water. Now filter it and add sugar according to the need. Then add cold water, a slice of lemon juice with ice, ice cubes and apply lemon peel on the glass. Chilled and Tasty Lemonade Ice Tea is ready.
Hibiscus Sweet Ice Tea – To make this, take 8 hibiscus (hibiscus) tea bags, sugar as per taste, a fine round slice of orange, juice of one lemon and a little ginger juice. Boil water and add hibiscus tea bag, sugar, lemon juice and orange slice to it and mix well. Now filter them all out and keep this mixture in the fridge for 4-5 hours. When it cools down, add ice cubes to it and serve Hibiscus Sweet Ice Tea.
Also read: A small falsa is a mine of virtues, know interesting things related to this fruit
Peach ice tea Peach juice 3 cups, 5 cups boiled tea (with tea leaves and sugar), 1 tbsp lemon juice. Filter the boiled tea and take out the leaves. Now add lemon juice and peach juice to it. Keep it in the fridge to cool down. When it cools down, add ice cubes to it and serve it chilled.
Watermelon Basil Ice Tea – 8 cups water, 8 tea bags, a few pieces of watermelon cut into triangles, sugar to taste and fresh basil stalks. Clean the stem of basil and boil it with water and tea bags. When the water boils, then filter them and set them aside. Now put sugar and watermelon pieces in this boiled water and keep it in the fridge to cool down. Before serving, add ice cubes to it and serve chilled Watermelon Basil Ice Tea.
Be the first to read breaking news in Hindi News18 Hindi | Today's latest news, live news updates, read most reliable Hindi news website News18 Hindi |
Tags: Famous Recipes, Food Recipe, Lifestyle, Tea
FIRST PUBLISHED : June 10, 2022, 12:43 IST