Autocar
Jaguar could win intense battle as Formula E heats up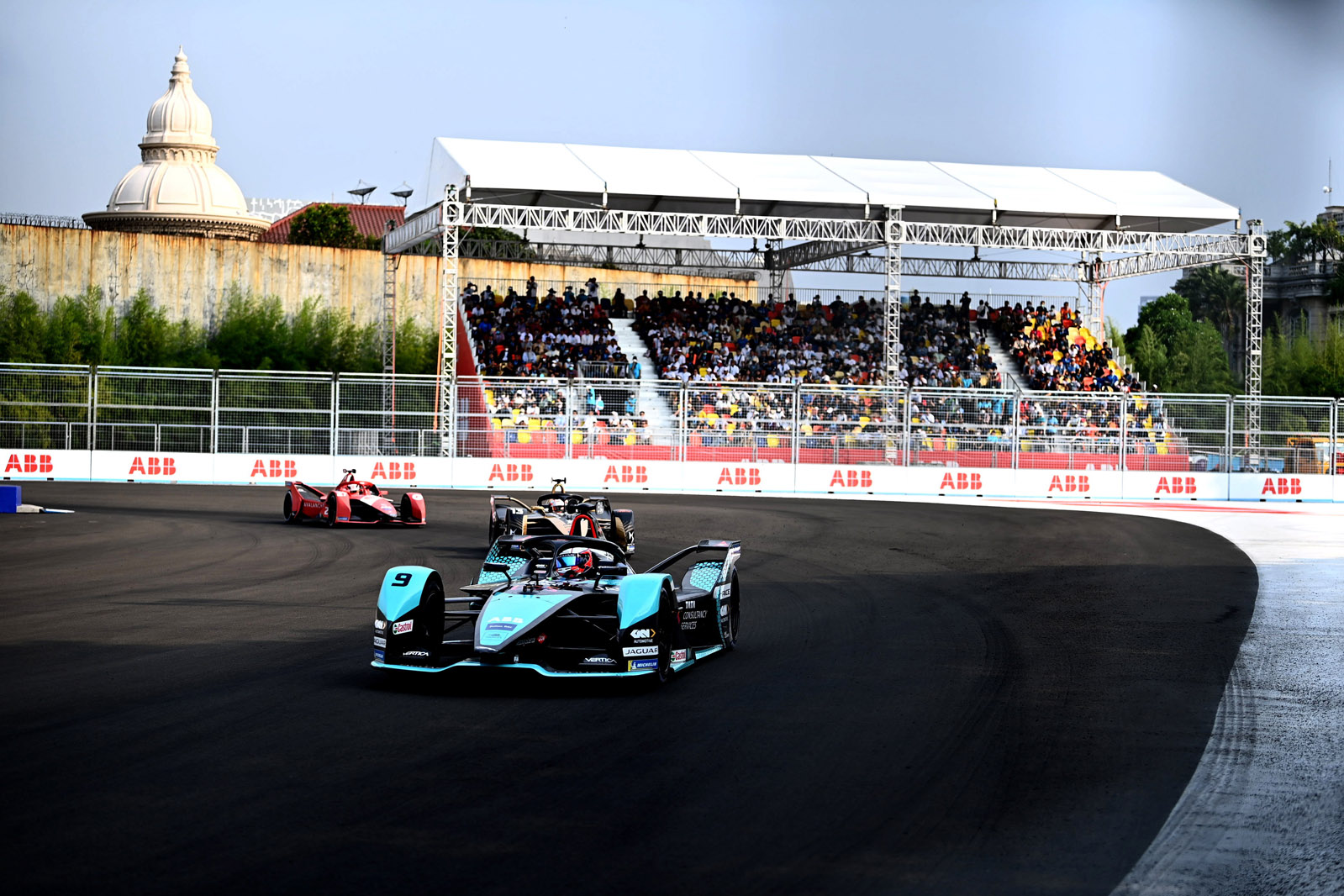 The extra power allowed Evans to close in on Vergne's DS Techeetah entry, but he'd run out of boost as he surprised the ex-Formula 1 racer at Turn 7, when most overtaking moves were made at Turn 1. Vergne couldn't hide his disappointment at losing a first win of the season, especially having started from pole position, and explained how he'd been forced to use an unexpected power mode in the heat that had forced him to back off into the corner earlier than he would have wished, to save energy. That gave Evans his chance.
Consistency tends to be Jaguar's downfall, and Evans had struggled in the previous races in Berlin, so the Jakarta victory was vital to him. "I was just happy to be in it at the end," he said. "We had a tough last race and the climate is on another level here. We put a lot of work into set-up and the systems, and the team gave me the goods I needed when it's so tight. It was really tight with JEV [Vergne] at the end: I thought I was going to pull away, but my tires started going off after I got past him, so I was under a bit of heat. But I got the job done and it's what we needed."
Remarkably, Evans, Vergne and Venturi's Edoardo Mortara finished bunched together, each with energy readouts of zero per cent. Energy management remains crucial – and I still think it's a bit of a drag – but there's certainly an art to how the engineers and drivers work corner to corner to judge they're usage to perfection. When it works out so precisely, it's impressive. But losing a race by using too much, when the hardware range actually isn't a problem, seems counter-intuitive to me when Formula E genuinely showcases how far EV advancements have come since its first season in 2014.
Four-way title battle
Evans is still only fourth in the standings, but the top quartet – all from different teams – are separated by just 12 points. That's nothing with seven rounds, including a double-header in London, still to come. Any one of Mercedes EQ's Stoffel Vandoorne, Vergne, Mortara and Evans could become Formula E's second world champion. It's impossible to predict, as motor racing should be. Let's hope they keep it clean and the series continues to mature.