India
'I reacted because radicals abused Hindu gods': Expelled BJP leader Naveen Jindal | India News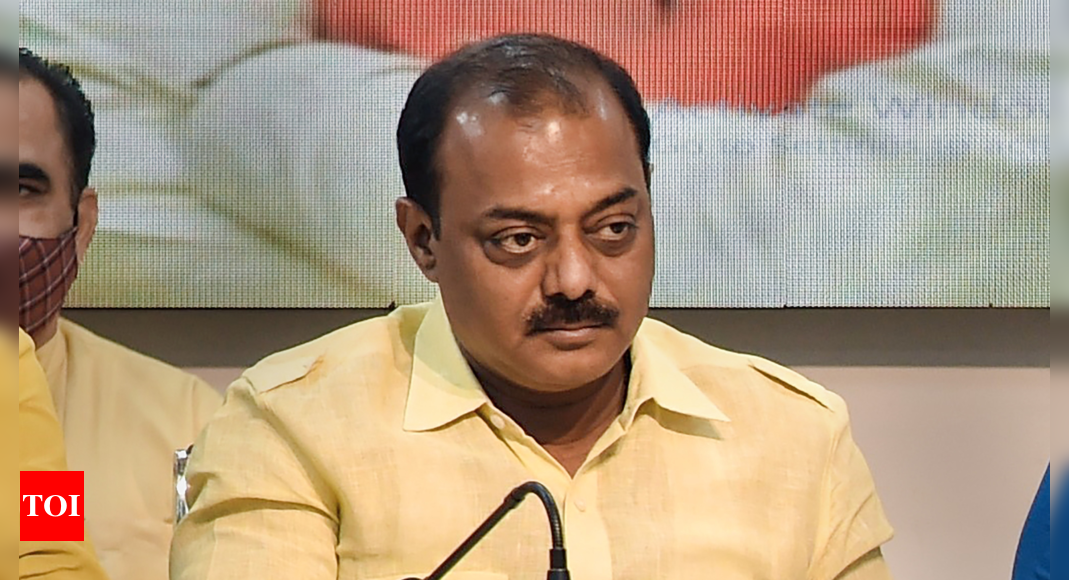 The outbursts by ex-BJP functionaries Nupur Sharma and Naveen Kumar Jindal against Prophet Muhammad has snowballed into a major controversy with several Muslim countries summoning Indian envoys to register their protest. Even as the two leaders are receiving death threats, the BJP took action against them. It suspended Sharma and Jindal, who was Delhi BJP media head, from the party. In an exclusive interview to Kumar Shakti Shekhar, Jindal spoke about several issues related to the controversy, particularly the circumstance under which he posted the derogatory tweet. Excerpts:
Q: Why did you post derogatory remarks against Prophet Muhammad which forced the BJP to expel you from the party?
After Nupur Sharma's incident which took place on May 27, maulvis, maulanas and Muslim radicals started mocking, abusing and insulting the Hindu gods and goddesses. Without any provocation from my side, they tagged me about 10,000 times. I retorted by tweeting in a refined language on June 1. However, the issue was aggravated after two journalists from Qatar reacted to my tweet the next day.
Q: What has been the repercussions of your tweet?
I issued an apology on June 5 when the situation started deteriorating. Despite that I kept getting thousands of threats. They found out the social accounts of my son, daughter and wife and threatened them of rape and murder. They even uploaded pictures of my residence on social media.
Afterwards, I am to the Delhi Police on June 6 regarding the death threats. I shared with it about 60 screenshots of the threats. I requested them to provide adequate security to me.
Q: Has security cover been provided to you?
I had 'Z' category security cover for 16 years after a grenade attack on me. The security cover was withdrawn in 2010 after an order was issued by the then Union home minister P Chidambaram. It was restored in 2015-16 after the Narendra Modi government came to power. I had 'Y+' security cover till it was withdrawn on September 25, 2021. My family had three personal security officers (PSOs). After the current controversy, two PSOs have been restored for my family. I have requested Delhi Police Commissioner Rakesh Asthana to restore my security cover.
My family is receiving threats as serious as those being received by Nupur Sharma. The only difference is that my old cases are being dug out. When I was going to see a doctor in the morning on June 8, I saw two persons filming my car. I have informed the district police lines about the incident.
Q. It is being said that Nupur Sharma's outburst against Prophet Muhammad during a live TV debate was made in the heat of the moment after other panelists allegedly insulted Hindu gods and goddesses and also the Shivling. But your tweet was made four-five days later. It seems to be a planned one. It is just like someone committing a murder on the spur of the moment and some other person planning a murder. What do you have to say about it?
I was tagged and targeted by Muslim radicals for five days after Nupur's incident took place. Everyday I was tagged more than 300 times. And the dirtiest of things were said about Hindu gods and goddesses. Who can tolerate it? I could not and issued a rebuttal in a refined language.
Q: Several Muslim countries have raised strong objections to the controversial remarks made by you and Nupur Sharma and summoned the Indian envoys register their protest. How do you respond to that?
I do not have anything to say about it.
Q: What do you think will happen now?
This issue should settle down as soon as possible. I do not need any more controversy. There should be peace in the country. I responded in the heat of the moment. I did not intend to hurt anyone's religious feelings.
Q: While the BJP has suspended Nupur Sharma, it has been with you. Why do you think both of you have been treated differently by the party?
Whatever the party did is right. It has taken the right decision. I am a committed worker of the BJP and remain so forever. I will explain my position to the party when asked.
FOLLOW US ON SOCIAL MEDIA
FacebookTwitterInstagramKOO APPYOUTUBE