India
brar: Interpol issues RCN against Khalistani ultra, gangster Brar | India News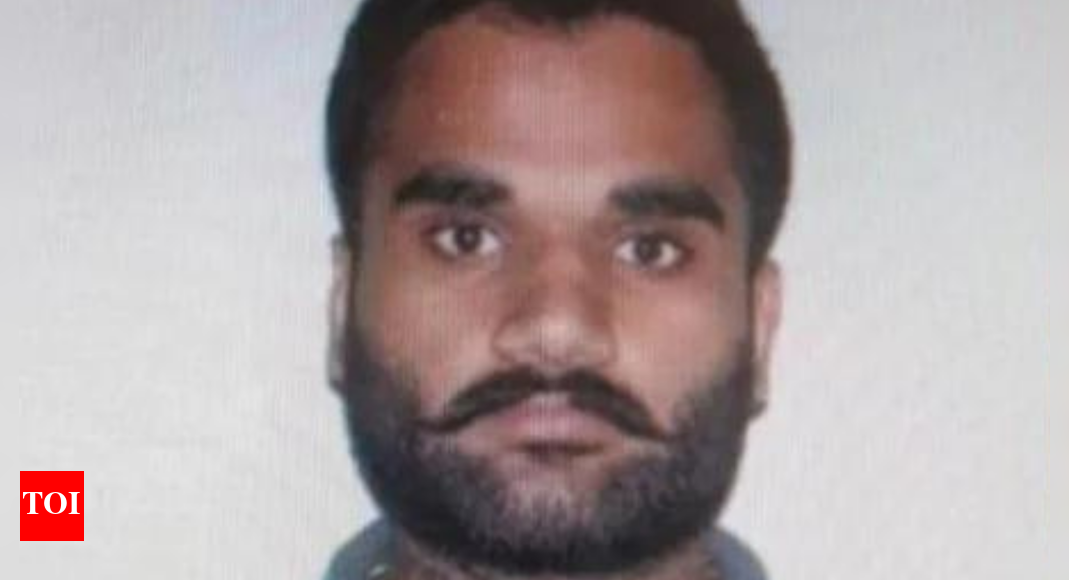 NEW DELHI: The Interpol has issued a
Red Notice
against Khalistani terrorist Harvinder Singh alias Rinda Sandhu and absconding gangster Goldy
brar
following a proposal moved by the
CBI
and
Punjab Police
, Rinda has been traced in Pakistan while Brar is supposedly hiding in Canada. Brar has claimed the responsibility of singer Sidhu Moose Wala's murder on behalf of Lawrence Bishnoi gang.
Rinda belongs to Tarn Taran in
Punjab
but his family had shifted to Maharashtra many years ago. He is wanted in multiple cases of target killings, extortion, attempt to murder and Arms Act. At present, he is learned to be operating under the protection of ISI, sources said. Brar is facing a number of criminal charges, including murder and extortion and is wanted in around 16 cases.
Brar was active in areas like Firozpur and Muktsar in Punjab before migrating to Canada. The Red Notice proposal against him was sent on the basis of two cases. In the first case, an FIR was registered on November 12, 2020, and in the second case, the FIR was registered on February 18, 2021. Both the case was registered in the City Faridkot police station, sources said.
Meanwhile, the CBI on Thursday also dismissed Punjab Police's claim that it had approached the central agency 10 days before the murder of Moose Wala to have a red corner notice issued against Brar, who has claimed responsibility for the murder.
In a statement, the agency said that it had received an email from the Bureau of Investigation, Punjab Police, with an attached letter dated May 19 about Goldy Brar only on May 30, a day after Moose Wala was shot dead on May 29. also said that a request for Red Notice for Khalistani operative Rinda had already been sent.
"It has been reported that Punjab police had forwarded a proposal on 19th May, 2022 to CBI, for issuance of Red Notice (RCN) from Interpol in the name of Goldy Brar, to pave way for his Extradition. It is clarified that the International Police Cooperation Unit (IPCU) of CBI, New Delhi coordinates the requests of sister law enforcement agencies for informal coordination through Interpol including for issuance of color coded notices," an agency requests spokesperson said.
"IPCU, CBI checks the requests for eligibility as per Rules of Processing Data of Interpol so that the request is complete and the notices are issued early. The final issuance of notices is done by Interpol (HQ), Lyon (France) in line with Rules for Processing of Data," the agency added.
According to CBI, the proposal for issuance of Red Notice (RCN) against Brar was received on May 30 at 12:25pm from Bureau of Investigation, Punjab Police through an e-mail.
"In this e-mail, a copy of letter dated 19-05-2022 was attached. Also, a hard copy of the same proposal was received from Punjab police in IPCU, CBI, New Delhi on 30-05-2022. After processing For confirmation of pre-requisite requirements, the Red Notice proposal was forwarded expeditiously to Interpol on June 2," the spokesperson added.