India
bjp: Will AIADMK stand with BJP for presidential polls? , India News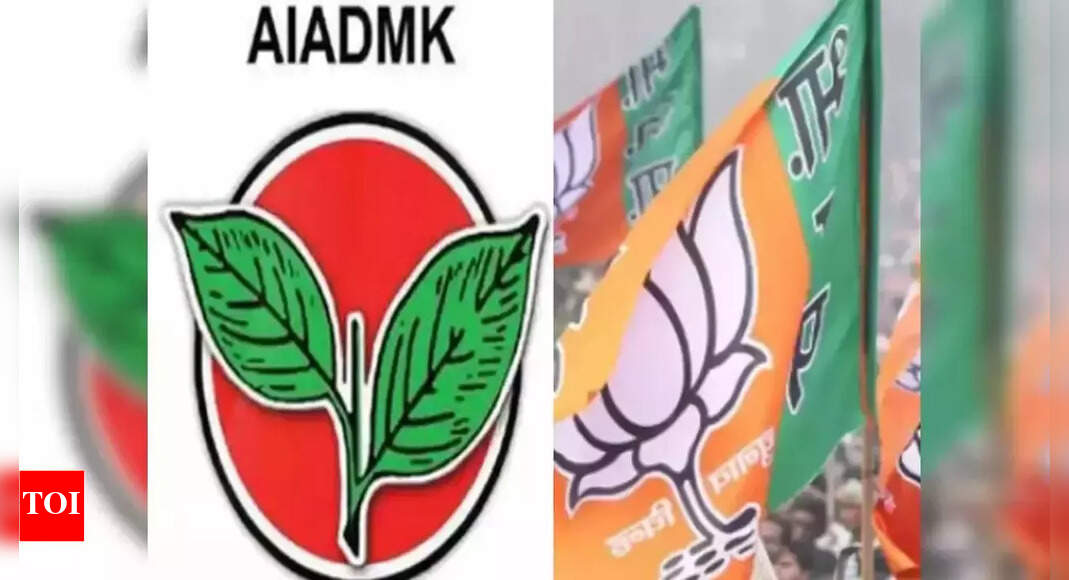 NEW DELHI: Will the
AIADMK
the
BJP
's ally in
Tamil Nadu
vote with the government for the
Presidential
elections, declared on Thursday?
From the murmurs in the AIADMK camp for the last two weeks, it seems the alliance could face rough weather as far as the presidential polls are concerned. However, the names that come up from either side will also matter with regard to how the regional parties will vote to choose the next President, apart from how the BJP manages its new ally.
The AIADMK was one of the clear unofficial allies of the BJP-led NDA at the Centre, since the passing away of its leader and Tamil Nadu's former chief minister J Jayalalitha, till the party forged an official alliance before the last assembly elections in the state in April 2021. But if the AIADMK's full-throated attack on BJP in Chennai on June 1 onwards is an indication, the party is distinctly distancing itself from the BJP.
Similarly, Telengana chief minister K Chandrashekhar Rao's Telengana Rashtriya Samithy (TRS), an erstwhile unofficially of the Narendra Modi government at the Centre, has formally declared opposing the BJP, for some time now. KCR has been traveling to different states to meet regional party leaders and plans to travel to Kolkata and Patna soon to meet West Bengal and Bihar chief ministers
Mamata Banerjee
and Nitish Kumar respectively. The meetings are expected to include the Presidential polls among other issues.
The Presidential polls usually set the stage for regional parties to take their stand on whether they are with the government or the Opposition block by aligning their nominee with it, which may or may not impact the result.
On June 1, the AIADMK slammed the saffron party alleging that it is anti-Tamil and claimed that it could never grow in the state. The alliance with the BJP was merely an "electoral adjustment" and its ideology is diametrically opposite to that of the AIADMK, veteran party leader C Ponnaiyan told media in Chennai. He alleged that the BJP is continuously "imposing" Hindi on them despite the AIADMK's stiff opposition and added that his party is also opposed to NEET for medical admissions. From federal issues to accusing the BJP of being "anti-Tamil race and anti-Tamil language sentiments", the AIADMK leader left little to imagination in terms of opposing the BJP in the state.