Hollywood
Benedict Cumberbatch, 'SNL' Cast Members Wear Support For Roe v. Wade On Their Hearts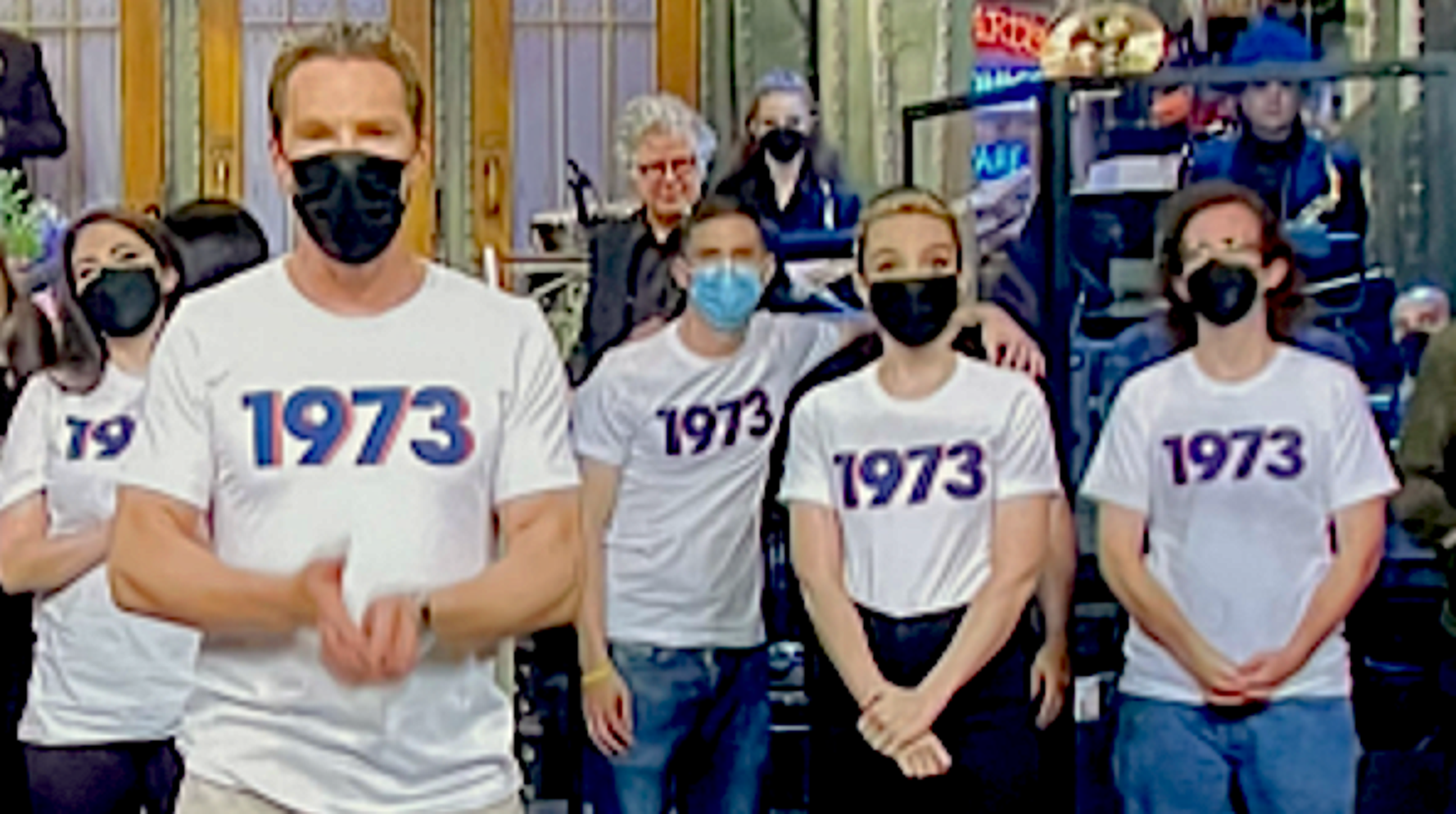 ,Saturday Night Live" host Benedict "Dr. Strange" Cumberbatch and cast members gave one more blast of support for Roe v. Wade as the program closed out, wearing T-shirts reading "1973" — the year the Supreme Court issued the groundbreaking ruling women's right to abortions.
Just minutes earlier, Arcade Fire's lead singer Win Butler — whose guitar sported a 1973 sticker — proclaimed: "Women's right to choose forever and ever and ever, amen" at the end of the song "The Lightning."
Do "your nine, leave it on the sidewalk. Wrap it up like a little Moses, put it in a little basket, send it down the creek. … It's simple," McKinnon smirked.
What is "more traumatic?" she asked. "Safely ending an early pregnancy or giving full birth to a baby you can never see again because you put it on a Ferris wheel?"